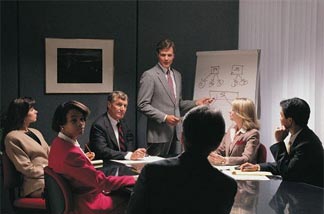 COMPANY INFORMATION
We have over 40 years experience, working with employers and employees, individuals, and families to provide high quality insurance, financial products, and services that fit their needs and lifestyles.

We have worked with Municipalities, Hospitals, Manufacturers, Schools, and Small to Medium size Businesses and can design and implement a custom Benefit Package to fit the individual needs of your Company and Employees.

Our Mission
To take a personal interest in each client in order to exceed your expectations.

Affiliations
We are associated with many National and International Insurance and Investment Companies. We have associate partners to help provide services on a multiple state basis.

We can provide you with Quality Choices in your Benefit Selection Process.

If you have as few as three employees - CBMG can design and implement a Benefit Program (usually at no cost to your company) to provide Lifestyle Coverage's for your Company and Employees.
---
SPECIALITIES:
-Worksite Marketing
-Group Products
-Individual Products
-Voluntary Products
-Defined Contribution
-HSA
-HRA
-Senior Products
-Administrative Services
-Asset Management
-Investment Products
---
Group Products Individual Products
-Group Health/Major Medical -Health Insurance
-Group Life -Dental Insurance
-LTD/STD -Vision Insurance
-Dental/Vision -Life Insurance
-Long Term -Disability Insurance
Voluntary Products Senior Products
-Limited Benefit Medical -Medicare Supplements
-Accident Indemnity -Long Term Care
-Cancer Protection -Annuity Based LTC
-Short Term Disability -Life Based LTC
-Accident/Disability
-Intensive Care
-Hospital Indemnity
-Dental
-Long Term Care
Administrative Services Asset Management
-Section 105 (HRA) -Fixed Annuties
-Section 125 (POP) -Indexed Annuties
-Benefit Statements -Life Insurance
-Section 132 -Buy/Sell Funding
-Section 129
-Benefit Communications
-Group Enrollments